Espanol abajo)
This is a very low key beer fundraising event for the Colombia peasants, who are struggling and fighting the neoliberal effects caused by the US-Colombia Free Trade Agreement.
Further info 
http://prensarural.org/spip/spip.php?article11242
WHEN: July 20th, 4:00 EST (don't worry if is rainy, there is a big tent)
ADDRESS =
3253 71st St, East Elmhurst, NY 11370-1721. Ring the lower buzzer of the 3.
TIME = 4:00 EST.
BEER = $3
ADMISSION = free
____________________________________________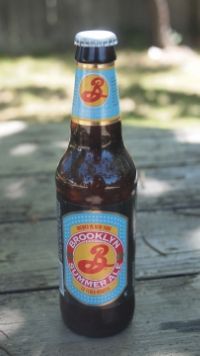 A jartar Cerveza este 20 de Julio en $olidaridad por Ascamcat!
Como dice nuestro anunciado 
Quienes Somos
, este verano queremos hacer un gesto de solidaridad con la Asociación Campesina del Catatumbo
(Ascamcat).
Nosotros desde la diáspora, a veces nos sentimos impotentes y frustrados por a
ñoooooooos al ver y no poder hacer nada por nuestra gente en Colombia, víctimas del conflicto armado, que es originado por el fracaso del 
'modelo economico' 
- ese mesmo que no se negocia – como dijo el jefe negociador Plumablanca del gobierno, Humberto de la Calle Lombana.
Esta vez el MPC, en vez de compadecer a nuestros campesinos, queremos ayudarlo$ directamente desde New York. Pero el tiempo apremia y no tenemos tiempo donde buscar un galpón, como billete para organizar un evento de gran envergadura, para recoger fondos para Ascamcat.  Entonces queremos invitarlos a la Mansión del Se
ñor Dotor Don Gabriel Chaves, pa que se tomen unas 
s de wena calidad, naa mas que
Brooklyn Summer Ale
y por la pichurria de $3 pingos dólares cada una!!!!
Si sumerge puede pagar $4 o mas, no creo que los campesinos de Ascamcat se emputen.  Ademas no les estamos cobrando la entraa y todavía para facilitarles mas las vainas, no vamos a pedirles ID.
Recuerden que cualquier bar en New York les están cobrando mas de $5 por pola mas propina y cuando sumerce esta torcido, paga las que sea sin chistar!!! y peor aun, hasta le da por invitar a too el mundo tirandoselas de vacan de vereda!.  Así que mientras sumerce mas jarte pola, mas mejor pa los campesinos.  Eso si, le pedimos el favor ese dia que deje la peinilla en su rancho. 
No les prometemos: estamos trabajando y coordinando también, para tratar de tener esa tarde a un líder campesino del Catatumbo, para que haga una intervención en vivo y en directo en Eskaipi con nosotros y nos actualice sobre su situa.
Si les prometemos: nuestro compañero y viejo militante de luchas, el hijuepuerca Javier Guzman, quien se comprometió a traer Buffalo Wins dieteticas y GRATIS! pa que se las traguen con pola.  El dice tener una receta 'secreta' y afrosiaca, que son las mejores de USA y que los veremos comiendose hasta los guesos.
Si les interesa: como esto es improvisado y no podemos ofrecerles mas por verdaderas razones de austeridad (acuerdensen que no estamos cobrando entrada), el Señor Dotor Don Gabriel dice tener un asador, por si sumerce quiere traer su mazorca, filete, chorizo, longaniza, trucha o lo que sea, pa que lo tire a la parrilla.
Lo mas importante: si puede venir, les agradecemos que con un correo o llamada, nos conjirmen, para asi saber que tanto podemos ordenar con antelación y no tener excesos o quedarnos cortos.  Si no pueden venir, reenvíen este correo a sus amigos que + jarten 
.
Coordenadas =
3253 71st St, East Elmhurst, NY 11370-1721.  Ahi se toparan 3 timbres (el de abajo).
Bueno toches, esperamos verlos acá y bajen de sus veredas, no sean remilgaos, no se pongan a celebrar como "pa donde va Vincente, para donde va la gente…", ese ridiculo y falso dia de la 'Independencia de Colombia' y mas bien compartamos aqui toos juntos!!!